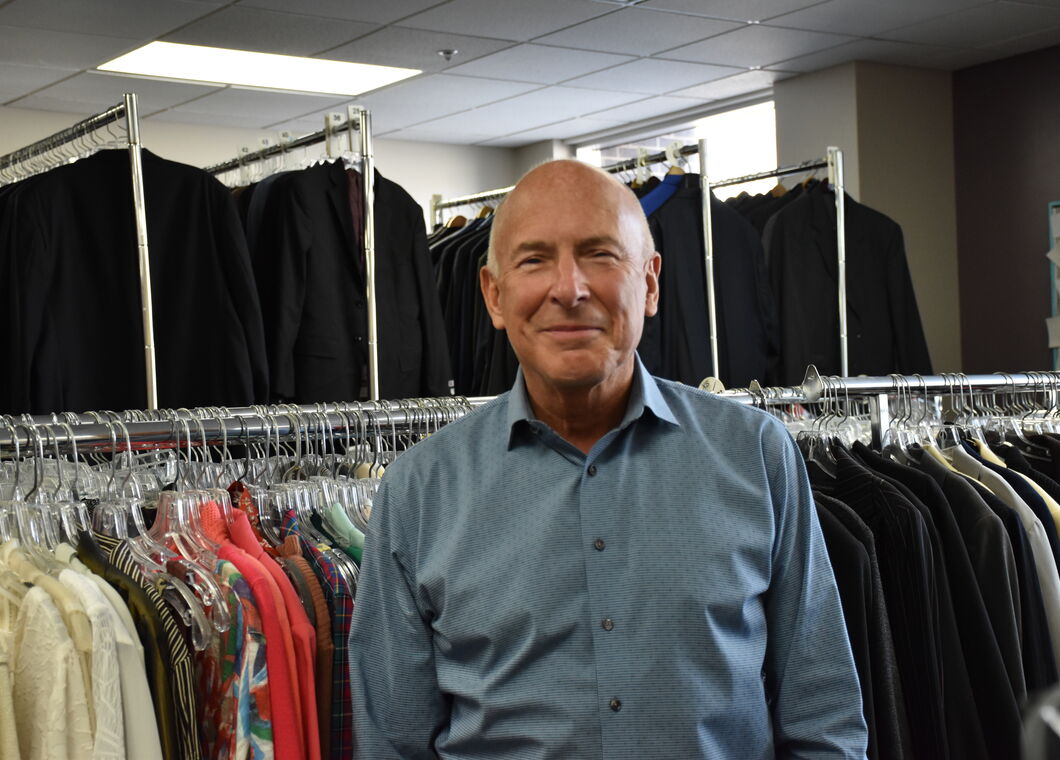 Apr 4, 2022
Volunteer Spotlight: Ric Johns, Ready for Success Personal Shopper
Ric Johns started his relationship with Project for Pride in Living (PPL) more than a decade ago, as a volunteer in the computer lab of the former PPL Learning Center. That lead to staff position as a Career Specialist who trained participants skills to take into the workforce.
In 2019, Ric retired. He thought retirement would be filled with volunteer opportunities, travel, and new experiences.
However, COVID-19 erupted on Ric's world, and the new experiences and his vision of retirement changed. Volunteering was still paramount to Ric, and he wanted to give back to the community during such a difficult time. Jennifer Folkens, the program manager for Ready for Success reached out to Ric to see if he would be interested in volunteering for PPL's program that provides professional clothing and accessories needed to secure employment with confidence. Ric agreed to come on board and has been serving as a volunteer in the Ready for Success program through the past two years.
Ric says this volunteer opportunity has allowed him to see the impact of both participants and the people who donate clothes to the Ready for Success program. He says people donate clothes for a variety of reasons, but the commonality is they are all happy to know the clothes are going to participants. Ric says he enjoys the impact participants experience when their new professional clothes add to their confidence and open doors for them into greater opportunities.