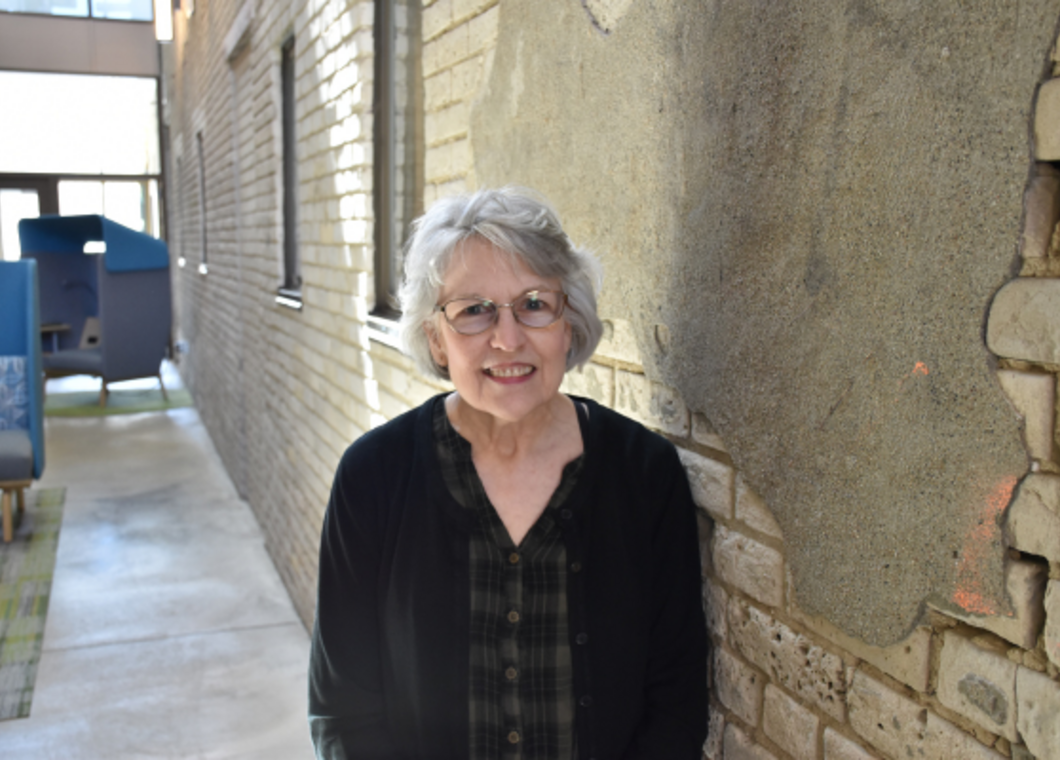 Apr 20, 2022
Volunteer Spotlight: Sharon Hansen, Holiday Baking Volunteer
In 2003, Sharon Hansen belonged to the social justice organization Just Faith where she connected with a worker at Cabrini Partnership (Project for Pride in Living (PPL)) eventually took over the programs at Cabrini. The folks at Cabrini wanted to add joy to the holiday season to the residents in their transitional housing, and they asked Sharon and a few other volunteers to bake cookies with the residents.
The first few years, they baked cookies and the residents shared their stories. At the time, the Cabrini House accommodated about 25 residents and eventually added PPL's annual resident holiday party. Each year, for many years, the project grew little by little.
Today, Sharon takes a week and a half off work for her "baking vacation" during the holidays. She has been baking varieties of cookies for 19 years and bakes about 1,000 pieces each year. During COVID-19, Sharon baked and packaged 200 bags of five cookies to be given to the residents.
Sharon's motivation to take to her oven each year stems from a loved one who needed transitional housing and her gratitude for that roof over their head. She says, "Everyone deserves the right to a second chance and get back on their feet."
Baking each year is not about her, it's about bringing joy to the residents each holiday season.