About the Program
How does the Earn & Learn model work?
Apprentices will join the Hennepin Energy Recovery Center (HERC) as Operator Apprentices, working 3 days onsite a total of 28 hours. The other two days will be spent attending hybrid coursework with your Career Specialist and Minneapolis College instructors. The combination of 28 hours onsite at HERC and 12 hours in the classroom allow Apprentices to earn $27 per hour at 40 hours per week!
What credentials will I earn?
During the training you will have the opportunity to gain 4 credentials!
National Retail Federation Customer Service
Mental Health & First Aid
OSHA 30
Special Boiler's License
What experiences & opportunities will I get?
Explore heavy machinery at the Extreme Sandbox! Gain an introduction and training on heavy machinery that you will use onsite at the Hennepin Energy Recovery Center.
PPL is proud to partner with these organizations to make this program possible: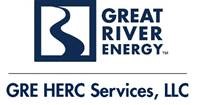 Qualifications for Participation
High school diploma or GED
At least 18 years of age
Legal to work in the United States