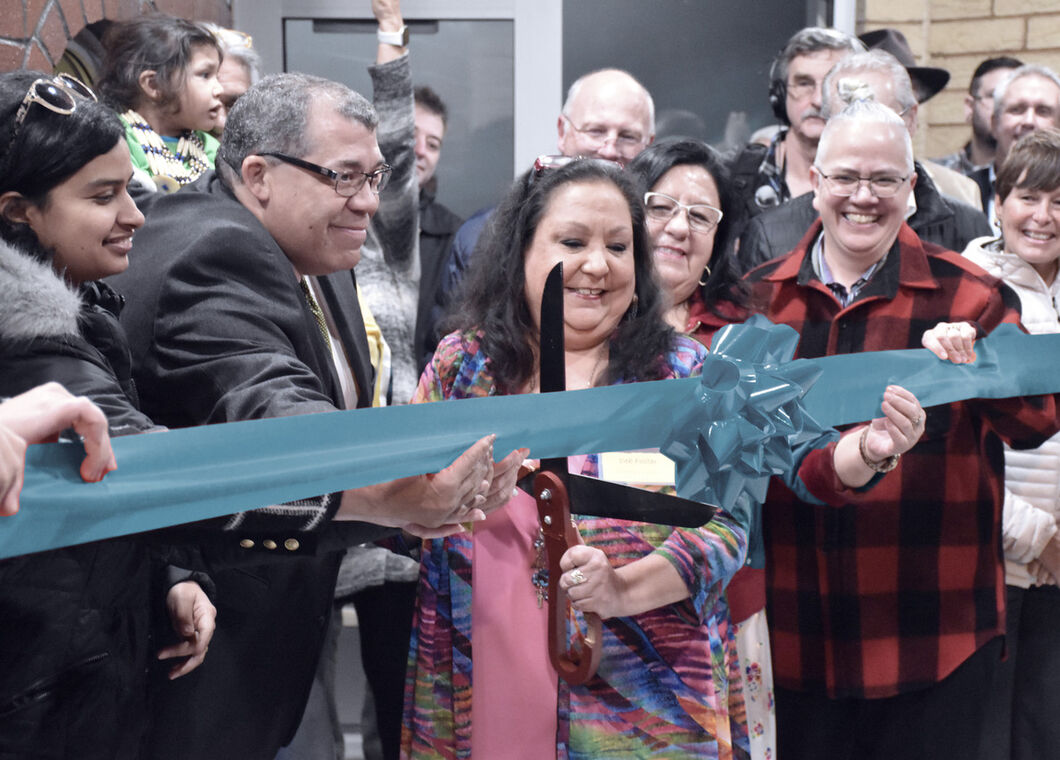 Nov 16, 2021
Welcome to the PPL Blog!
If you're new to Project for Pride in Living, a big welcome as well. PPL's mission is to build the hope, assets, and self-reliance of folks in our communities. This space will be a showcase for issues and topics that matter to our PPL communities. We look forward to sharing thought-provoking essays on timely subjects and inspiring stories of people who have transformed beyond their life and economic situations. The stories themselves can be transformative.
Lots of great stories start out, "once upon a time," but here at Project for Pride in Living we know every great story starts out with people. PPL, is, of course, an abbreviation for people, and it's no coincidence. t's not just the 200-some people who work here. It's not just the three thousand folks who live with PPL every night in our 1600 homes. It's not even the 11 thousand donors and funders who support PPL's work every year. The people are the stories that are central to PPL are those who live in the cities we serve, and that's millions.
These stories include folks like Ricky and Jacqueline Brown. They are brand new homeowners and graduates of our homeownership class. They learned from PPL's financial coaches how to qualify and afford a home of their own, and they are building wealth for their family and equity in their community.
It's about Dina Bethea. She was working temp jobs, but she knew she wanted a career in health care. Dina learned about PPL, and she said she jumped at the chance for free education in her chosen field. She attended classes in the Certified Nursing Assistant program while still working full-time. Her commitment paid off, and she's gone on to a sustaining job at Abbott Northwestern Hospital. Dina also won a PPL Achievement Award for being a model program graduate.
There are stories like John Vang too. A young father, John had a good career in the technology sector servicing equipment. Then came the day he started suffering dizziness and collapsed. Doctors told him his heart was literally failing and that he needed a transplant. While on the waitlist for a donor, John was unable to work, and he and his young family became homeless. They found PPL and a steady, safe place to live while John had heart surgery and recovered.
In 2022, PPL will enter its 50th year of serving our communities, and there are literally thousands of stories like these. This page will showcase these stories and, hopefully, serve as inspiration to those who are still struggling to find self-reliance, hope, and strength—especially as the pandemic continues.
There are also thousands of stories we've yet to hear about. Stories about the residents of the new units PPL is building in Saint Paul's Highland Bridge project, stories from the next graduates of the 2022 Employment Training programs, stories from the new bank customers of the First Independence Bank, which PPL is helping to bring to the Twin Cities.
We invite you to be a regular reader of this page and return to learn about the incredible stories of hope. Here we can share how we're all helping build strength in our communities and hope in the lives of the people who live here. This story is PPL.